Gastronomy
The restaurant ZET and the cafeteria Bistro serve lunch and snacks. Several suppliers are within walking distance.
ZET
Different menus are freshly cooked in the self-service ZET restaurant from Monday to Friday. The kitchen team attaches particular attention to a balanced and modern diet. The ZET is also available for catering orders, e.g., as part of a company event or seminar.
ZET operating hours: MO-FR 11:30 to 13:30 (due to Corona all menues for Take Away)
bistro
The modernly designed bistro on the ground floor of Techno 12 offers a wide range of snacks and beverages at reasonable prices. Let the friendly bistro team spoil you with traditional treats such as freshly filled buns, hot sausages, toast, liver loaf rolls, yoghurt, muffins and sweets.
bistro operating hours (Techno 12, ground floor): Mon-Fri: 9aM - 1pM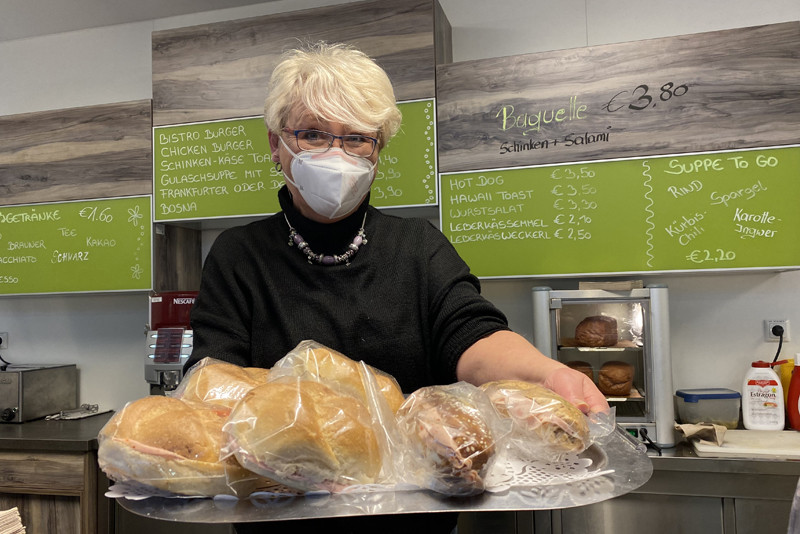 bistro (Techno12) open from 09:00 to 13:00